Master Process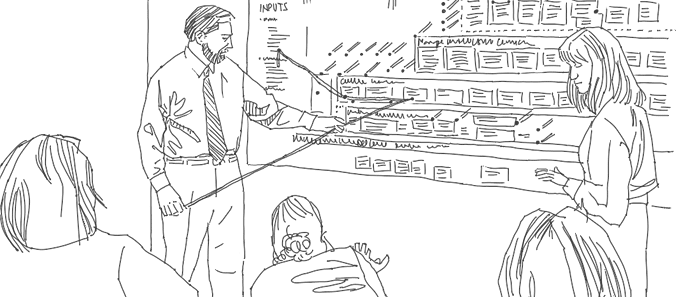 Every successful organization is founded on the principle that it must meet and exceed Stakeholder needs and expectations. To accomplish this, things must "get done." The what, how, when, why, and by whom these things get done is all about process.
What is Master Process?
We start with all of the processes that make up your organization.  Then, we identify ownership of roles, systems and tools, internal supporting activities, external relationships, customer "moments of truth," key measures, and desired outcomes.  Once we have connected these fundamental elements of your business, we streamline them just enough, and we get what we call the Master Process.
Why Master Process?
Defining your Master Process quickly changes the way you and your staff see and approach your business.
We connect processes.
Just like our Strategic Framework, Clearpath's methodology for the design of your Master Process takes you along the journey – with powerful tools and new conversations each step of the way:
The Master Process Map identifies all of the elements that contribute to your organization's success and how they work together.
It defines a shared view of doing business and recognizing opportunities for innovation.
As with our Strategic Framework, we then create The Roadmap to plan improvements to the way your organization is aligned and integrated.
Master Process provides clarity for "the company way."
The Master Process Map enables you to:
Define what it takes to do deliver value
Clarify accountability and relationships
See innovative opportunities and risks
Identify documents, tools, critical assets and logistics
Understand how processes, roles, and systems relate to each other and to your customers
Fit every aspect of your organization into the bigger picture, directly connecting to your strategy